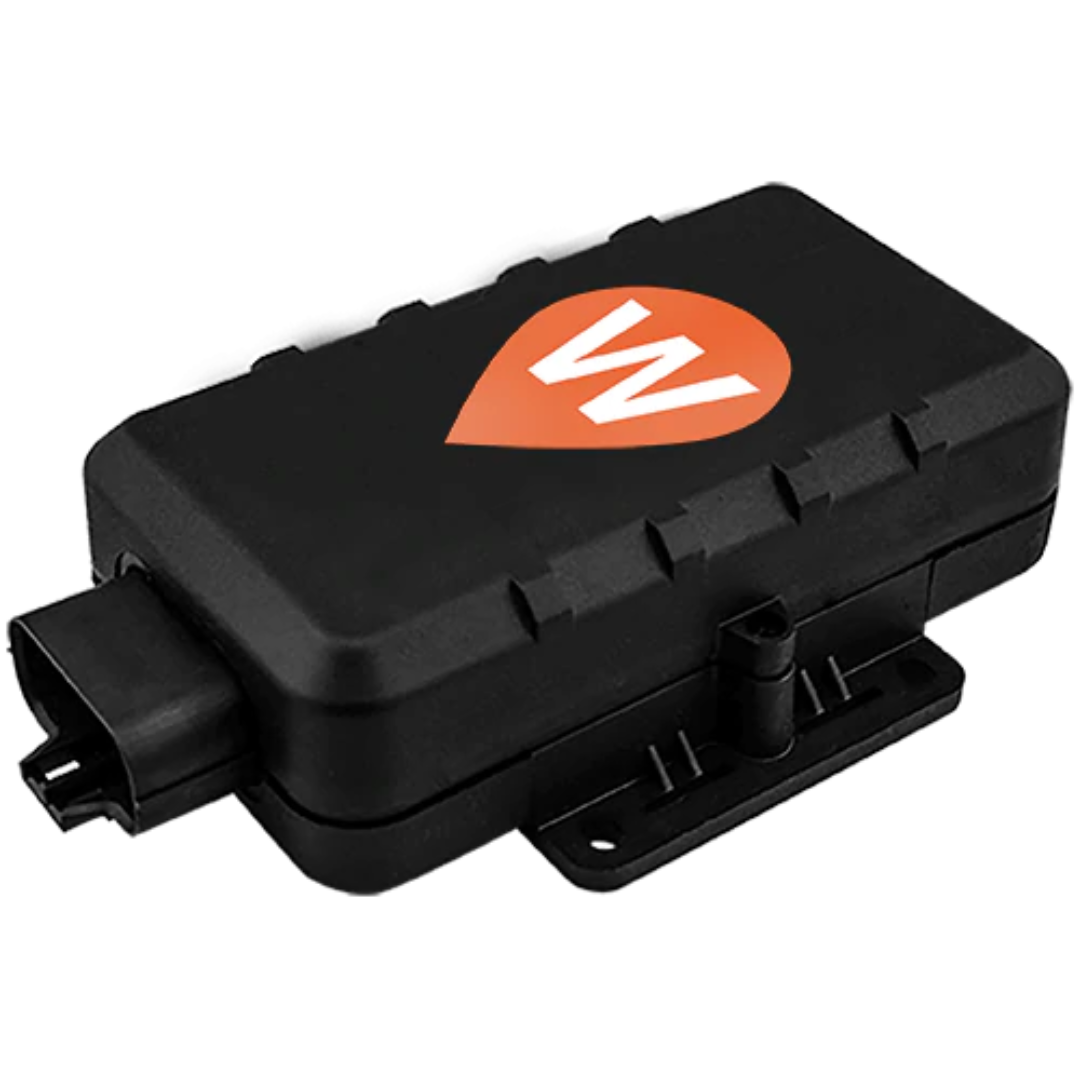 Rugged GPS Tracker (Wired)
Choose your subscription:
Track Trailers, RVs, Trucks, Equipment and more
The WhereSafe Rugged GPS Tracker lets you stay connected to your RV, boat, trucks and remote equipment while on the road or in storage, in the harshest conditions. The backup battery can last 120 days in standby mode. The battery will trickle charge when required. Simple install with only Power, Ground and Ignition required.
Rugged GPS Tracker Features
- Internal battery pack with 120-day standby time.
- Ruggedized and waterproof case that is IP67 compliant and designed for use in harsh environments.
- Global LTE Cat M1/NB1 with 2G fallback.
- Simple install; Power, Ground and Ignition.
- 138 × 66 × 38mm | 5.43''(L) × 2.60''(W) × 1.50''(H)
- Backup battery: Li-ion, 3.7V, 5800 mAh battery pack
- Internal GPS and Cellular antennas
- Operating voltage: DC 8V to 32V
- Operating temperature: -30℃~+80℃ | -22F~176F
Built-in alerts right to your phone
NightWatch
After hours monitoring keeps an eye on your assets and let's you know if they move.
SafetyNet
Set a geofence boundary around your city and know when the device leaves the area.
RideMonitor
Be aware of high speed travel and take action.
TamperGuard
Know right away when your device needs a charge or is removed.
Joe B.
Amazon Review
Perfect exactly as shown and works great the battery last a long time and the magnets are very strong I had no issues hooking it up and it very accurate.
Doug B.
Google Review
I've been using the GPS tracker for about a year now. I have the magnetic version so I can switch it between vehicles. Very pleased with the unit and it's reporting capabilities. Also, the monthly fee is very reasonable considering it covers Canada and the US. I would highly recommend to anyone looking for such a device.

Sam
Amazon Review
Does what it supposed too. Accurate and easy to use. I've had it for a month now and have not yet had to charge it. Magnet is plenty strong to be able to place it where you want. Customer service is fantastic. Highly recommended!
Chris L.
Google Review
I purchased a GPS tracking device, attached it to a vehicle and signed up with WhereSafe to allow me to see it's location as well as any movement and stops along it's route. It is very accurate providing me with the route of the vehicle and the addresses where it was parked. I would recommend WhereSafe to anyone who has a tracking device and wants to know it's location at any time of the day or night.

Details, Specs and Downloads