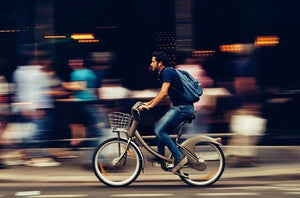 E-Bike Thieves Caught Twice!
Two thieves in Windsor, Ontario notorious for stealing E-Bikes have been caught out by a GPS Tracking device. 
Vehicle Theft
Unfortunately, it happens more often than not and can take as little as 60 seconds for the thief to steal your vehicle. Statistics Canada records a total of 85,020 motor vehicle thefts in 2017 with a 6% increase from the 2016. 
Barney Fulton's Story
Barney Fulton states "I purchased a magnetic Trackem Tracker from Soar Hobby & More in Windsor, Ont. Since then my ebike has been stolen twice and with the tracker I was able to get my info of the theft from Lenn Curtis the Manager of Soar Hobby & More." 
WhereSafe GPS is an active real-time GPS tracking application which allows it's customers to view where their personal vehicles are at all times. WhereSafe has a full customisable feature set that notifies users under different circumstances such as movement, enter and exit of a location, speeding and if the device has been tampered with. 
Although these features were available to Barney he states "I do not have a smart phone or computer." 
During the first theft Mr Fulton states "I was able to recover my first bike shortly after the police were notified they checked the location and found the ebike" 
As for the second theft "The second time my bike was stolen the police found the bike within 1 hour as the thief took the tracker off the bike and threw it in his neighbour's yard. He didn't know what it was."
On arrival to the location Mr Fulton reveals "Both thieves had numerous bikes on their property that were verified stolen". 
Preventative Measures
Click here to listen to Shaun Gratrix from WhereSafe GPS discuss with host Kevin Tozer and members of the Hamilton Police force on how to prevent vehicle theft using GPS tracking devices. 
---