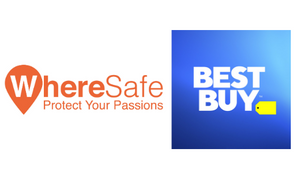 WhereSafe GPS is Now Available on the Best Buy Canada Website
WhereSafe is proud to announce that it's line-up of real-time GPS trackers are now available on the Best Buy Canada Website. Best Buy customers looking to get the most affordable real-time tracking solution that offers the best and simplest mobile app, to track their cars, boats, RVs, trailers, ATVs, farm equipment and more, can now find WhereSafe products at BestBuy.ca.
"At WhereSafe we are undergoing a huge channel and dealer marketing push internally and our efforts have really been picking up speed lately," says Shaun Gratrix, Channel Business Manager, Sales & Marketing at Solutions Into Motion, who are the parent company of WhereSafe GPS. "This is another feather in our cap, and another sign that WhereSafe as a brand has grown to become a top real-time GPS industry player for North American consumers and families," he adds.
This announcement comes amid a myriad of new dealer announcements for WhereSafe, with new dealers in the automotive, RV, trailer and powersports spaces over the past year.
"The WhereSafe brand is growing. More consumers are aware and those businesses that want to deal in GPS products are taking note," says Gratrix.
To find WhereSafe GPS trackers on Best Buy's website CLICK HERE. 
---