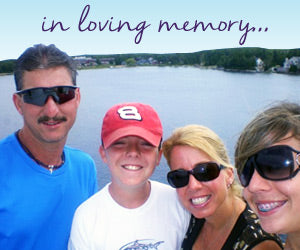 WhereSafe GPS Partners with Hawkins-Gignac Foundation for COEducation To Further It's Mandate in Family Safety
The Charitable Organization Promotes Carbon Monoxide Awareness and Safety Across Canada
WhereSafe GPS is proud to announce its new relationship with the national charitable organization – The Hawkins-Gignac Foundation for Carbon Monoxide (CO) Education. The announcement comes in time for Carbon Monoxide Awareness Week in Ontario, which goes from November 1st to 7th. To support CO Awareness week, WhereSafe will buy CO alarms to donate to the Foundation so they can distribute them to those in need.
Part of those donated CO alarms will be given away through promotions on 104.7 Heart FM in Woodstock, Ontario, market which is considered ground zero for this charitable cause; as well as on Lite 92.1 and Hot Country 93.9 both out of Brantford, which is the home of the Hawkins-Gignac Foundation.
"We have a lot in common with the Hawkins-Gignac Foundation. We both operate and call Brantford, Ontario home and we both have a vested interest in family safety solutions," says Conrad Galambos, President at Solutions Into Motion, who operate WhereSafe GPS.

"We know John Gignac and his family well and know the tragic story behind the Foundation, which began that awful day in Woodstock over a decade ago. This is an easy cause to stand behind. No family should suffer such an avoidable tragedy. We just want to help spread the family and CO Safety message."
The Hawkins-Gignac Foundation born out of an unfortunate tragedy in Woodstock, Ontario in 2008, when OPP constable Laurie Hawkins, her husband Richard and children Cassandra and Jordan all died from CO poisoning.
A blocked vent from their gas fireplace sent the poisonous gas back into their home and they did not have a CO alarm. Since that awful day, Laurie's uncle John Gignac, a retired fire fighter, has been traveling Canada to raise awareness about 'the Silent Killer' in hopes that this type of tragedy never happens again.
His Foundation pushed hard and was largely responsible for having the Hawkins-Gignac Act passed here in Ontario, making CO alarms mandatory in all homes and not just new builds.
"We are very grateful to work with WhereSafe GPS, who is local and a rapidly growing company and one that wants to offer its marketing strengths to help generate awareness for our cause," says John Gignac, Executive Director, Hawkins-Gignac Foundation for CO education.

"We welcome the support of any business or individual that is willing to get behind us to help spread this life saving education about how to protect your family from the dangers of Carbon Monoxide."
---